Feedback from a range of our clients to whom we provide monitoring and time lapse services.
service
14-Nov-2013
I was initially sceptical of the value of remote visual monitoring given the inner city location of our project, but after having experienced the service first-hand I have no hesitation recommending Sitevisuals to others who may also equally benefit.

Kieran Kennedy
Contracts Administrator
Broad Construction
0.3
service
06-Nov-2013
Sitevisuals has allowed us to keep an eye on the site, but more importantly the camera has allowed our customers to watch the community grow over time. A great point of difference for us and very exciting for the people who will soon call Alkimos Beach home.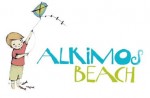 Dion Warnock
Marketing Manager, Communities, Lend Lease
Alkimos Beach Development
0.3
service
05-Dec-2013
Perth Airport uses images and vision from Sitevisuals in e-newsletters, presentations and on our website. The construction program at Perth Airport is complex, and providing images and time lapse photography of our key projects is a great way to show our stakeholders the progress we are making.

Fiona Lander
Executive GM, Corporate Affairs
Perth Airport
0.3
service
09-Dec-2013
Conveying the intricacies and time critical nature of many of our projects can be a very difficult process. We have found using Sitevisuals has provided our clients with a firsthand understanding of exactly what is involved as well as providing vision that is accessible to our national and international clients when needed.

Ian Gamble
Managing Director
Focus Shopfit
0.3
Average Rating for

Sitevisuals Remote and Visual Monitoring Australia
is . Based on
15
user reviews.