Feedback from a range of our clients to whom we provide monitoring and time lapse services.
service
27-Jun-2016
Sitevisuals offered the right product at the right price with plenty of flexibility. Sitevisuals was very attentive and service‐orientated, which is important to us. As a company we will get unprecedented access to our site and our clients will be able to see how meticulous we are in our work.I do think the security features with Sitevisuals' functionality are something builders will pay more and more attention to.

Paul Graham
Marketing Manager
Plunkett Group
0.3
service
15-Aug-2016
I have now used Sitevisuals on two separate projects with great results. David takes the time to understand the brief and works quickly to create the final product – even if it means working overtime to meet tight deadlines. Using video enables us to connect and engage with our community

Melissa Osterhage
Marketing Manager - Management & Marketing
Stockland
0.3
service
09-Sep-2015
Sitevisuals has provided us with exceptional service and a quality product. The site camera allows the project team, and existing residents to follow the progress of our highly anticipated feature park at Whiteman Edge. Fantastic for marketing material, project monitoring & customer updates.

Rachel Ezzard
Development Professional, WA
Stockland
0.3
service
24-Jun-2014
Our Association's objective was to showcase how our industry transforms interior retail and commercial environments from empty shells into world class fit outs. In a tight timeframe Sitevisuals was able to produce a quality time lapse video of a fit out from beginning to end with images of a broad cross section of completed projects. With a strict brief of a 3 minute production which conveys the dynamics of our industry and our association; Sitevisuals pulled it off. They were professional and a pleasure to deal with.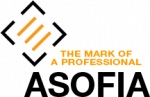 Darren Doggett
National President
ASOFIA
0.3
service
14-Nov-2013
I was initially sceptical of the value of remote visual monitoring given the inner city location of our project, but after having experienced the service first-hand I have no hesitation recommending Sitevisuals to others who may also equally benefit.

Kieran Kennedy
Contracts Administrator
Broad Construction
0.3
service
05-Dec-2013
Perth Airport uses images and vision from Sitevisuals in e-newsletters, presentations and on our website. The construction program at Perth Airport is complex, and providing images and time lapse photography of our key projects is a great way to show our stakeholders the progress we are making.

Fiona Lander




Executive GM, Corporate Affairs

Perth Airport

0.3

Average Rating for Sitevisuals Remote and Visual Monitoring Australia is . Based on

// //