Feedback from a range of our clients to whom we provide monitoring and time lapse services.
service
16-Aug-2023
Many thanks to Brian your professional photographer, who joined us for the NAIDOC event recently at Yanchep Station. I was really impressed with his flexibility on the day. He made it to the station compound without any problems, had all the right PPE, knew our processes, and was completely organised. A true pleasure to have him on site.

Brooke Marshall
Senior Communications and Engagement Advisor
NEWest
0.3
service
10-Nov-2021
The team were so helpful in capturing our recent DC move in Perth. They were contacted with little notice, coordinated everything that was needed, were there from beginning to end and ensured everyone was happy with the equipment and photos/videos being captured. The service from Brad and the team was A+ and I will no doubt be using them again for future projects. We will use them for any other builds we have planned in the future. If you are looking for any video, time lapse or photography, don't go past Sitevisuals. They are the best and highly recommended.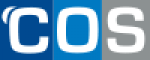 Holly Nightingale
Executive GM, Corporate Affairs
COS
0.3
service
14-Apr-2020
Sitevisuals' time lapse system proved to be invaluable during ABS Facade's installation at the new WA Museum. It was invaluable in tracking progress on site directly back to the project programme and potential saving of thousands of dollars in disputes. We also enjoyed that we were able to keep our stakeholders informed every step of the way. We will definitely use Sitevisuals again.

Scott McKenna
Construction Manager
ABS Facade
0.3
service
06-Feb-2019
Sitevisuals has been fantastic to deal with, offering a very professional service, always meeting tight deadlines, with quality vision in which drones and time-lapse cameras were used for the Raine Square, Stage 1 and 2 development. We achieved great results from all of the videos that Sitevisuals produced for each milestone.

Anne Pesic
Senior Marketing Manager
Charter Hall
0.3
service
05-Sep-2017
Sitevisuals have provided a range of services to Mandurah Forum since the beginning of its redevelopment in May 2016 through numerous stages of the project, undertaking timelapse photography and video production, aerial drone videography and in-centre videography to showcase our redevelopment, new centre and launch events. David is very thorough and particular, ensuring our brief is met for every job, on time and within budget, and always produces a very high standard of work. I look forward to working with David through to completion of our project and on future projects.

Belinda Hodges
Project Marketing Manager
Vicinity Centres
0.3
service
05-Sep-2017
The service that Site Visuals has provided for myself and Plunkett Homes is outstanding. Not only is the quality of the product fantastic but the knowledge and organisation that is provided by Managing Director, David is second to none. I strongly recommend Site Visuals to any company wishing to elevate their project imagery.

Annabel Kidd
Marketing Coordinator
Plunkett Group
0.3
service
29-Nov-2016
Sitevisuals has provided the State Heritage Office with exemplary service during its Landscape and Conservation works project at the Warders' Cottages, Fremantle. The time-lapse, still and 3D photography, and short promotional video delivered as part of this project were of an extremely high quality and has supported the State Heritage Office's work in showcasing the Warders' Cottages project. Sitevisuals has also offered excellent customer service and been very responsive to requests and customisation requirements.

Courtenay Heldt
Project Manager
State Heritage Office
0.3
service
08-Nov-2016
We were very impressed with the quality and timeliness of service from Sitevisuals. We worked with them on time-lapse and photography for a recent project and found them to be highly knowledgeable, responsive and professional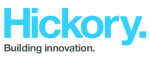 Nadia Salajic




Marketing and Communications Manager

Hickory Group

0.3

Average Rating for Sitevisuals Remote and Visual Monitoring Australia is . Based on

// //