Demo Account Walk-through
Enjoy these preview shots to help guide you through use of our demo system.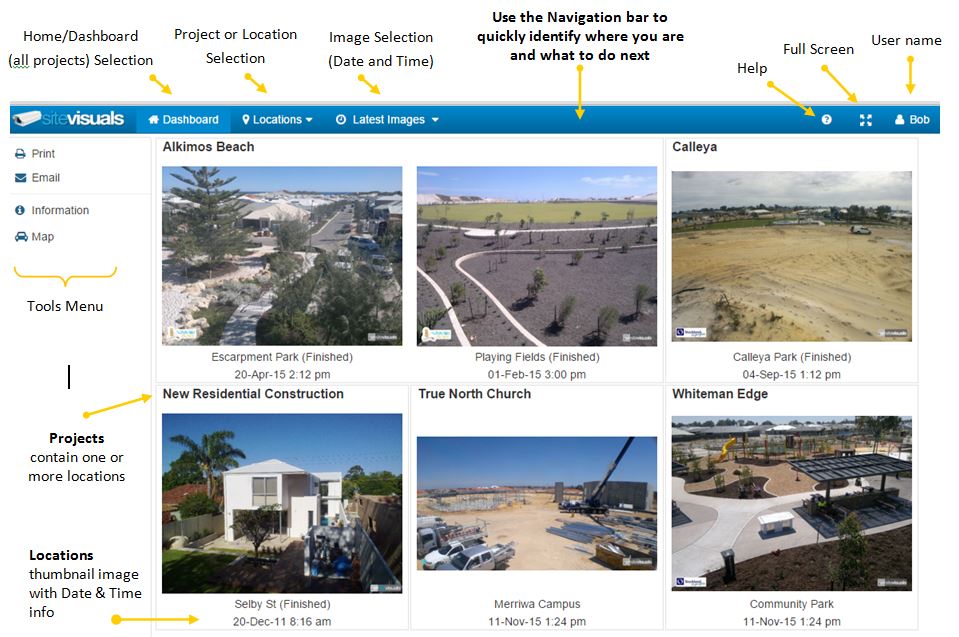 The main Dashboard provides a thumbnail overview of all cameras on-site organised into "Projects". Selecting a Project will bring up the image history and additional camera locations, if any.
From the Dashboard users navigate between projects and view each project's most recent timestamped image.
Selecting the Map button from the Tools menu list (upper left) will bring up the Map View. This view allows you to see the location of all your Sitevisuals' cameras.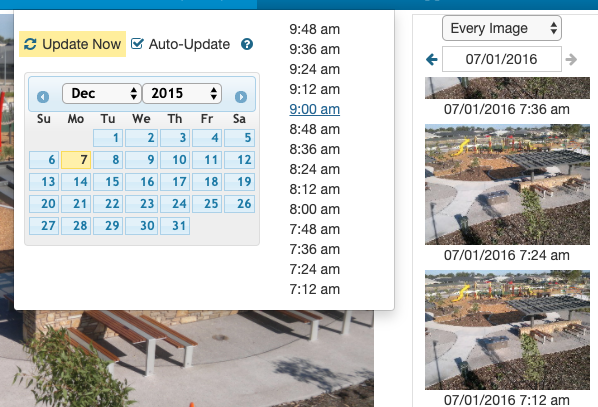 Easily view a project's historical images by navigating to specific dates and times with our calendar menu. This makes it simple to compare progress over time.
The Tools menu provides a number of features; including the ability to save images, print and email directly from the website. You can retrieve information about the number of images captured, location weather and geographic position.
The User menu (upper right) provides access to advanced features, such as the ability to customise the website for each user, set up automated location reporting, ask for help and submit feedback.